Brow Boutique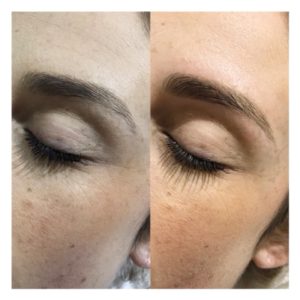 Let us take the 'ouch' out of waxing with our organic tea tree hot wax. We use the finest resins, natural ingredients and aromatherapy oils, which deliver superior performance to remove stubborn hair as short as 1mm.
Threading – Sculpt your eyebrows to perfection!
Threading is an ancient method of hair-removal originating from the Far East. It uses a pure, thin, antibacterial cotton thread, which is rolled over untidy hairlines on the face, plucking the hair at the follicle level.
Tinting
Tinting is the careful placement of semi-permanent dye onto the eyelashes and eyebrows. This creates the dramatic visual effect of having darker, longer, fuller eyelashes and helps frame your face by enhancing your eyebrows.
Prices
Eyebrow shape (Waxing or threading) – £10
Eyebrow tint – £10
Where to find us
2 Trim Bridge, Bath, BA1 1HD

Monday: 10am - 5pm
Tuesday: 10am - 7pm
Wednesday: 10am - 7pm
Thursday: 10am - 7pm
Friday: 10am - 7pm
Saturday: 9am - 5pm
Client testimonials
Wisteria Lane is my new favourite! Lucy did the most amazing job on my nails today, she went above and beyond my expectations, they're absolutely beautiful! I went in with a photo and a vague idea and the outcome was superb. Amazing service!!!