Blog
Make-up Tips
How to create the perfect brows for you!
I'm going to give you a step by step guide into how to create the perfect brows to suit you and your face shape quick and easy!
Step 1. To create the most natural and beautifully framed shape for brows, I will show you 3 easy straightforward guide points to help you understand the positioning of your brows in the diagram below.
Step 2. Follow these guide points by using a cotton bud and your Ash Cosmetics brow product.
Point 1 – Place the end of the cotton bud into the dimple of your nose and follow straight up towards your brow and create a small mark. This is roughly where the start of your brow should be.
Point 2 – Using the cotton bud from the dimple of your nose, tilt the cotton bud so it follows up diagonally past the center of your eye and towards your brow to mark your arch.
Point 3 – Lastly place the end of cotton bud from the dimple to outer corner of the nose and follow past the end of your eye towards your brow to mark the end.
Step 3. Once you have created these light markings, you have your rough guide! Using your Ash Cosmetics Brow powder join them up by drawing a line underneath the brow.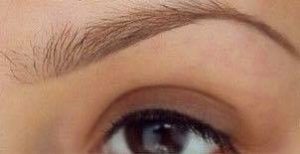 Step 4. Gently remove these markings with a cotton bud and some makeup remover, then using your brow powder with your Ash Cosmetics 242 brush repeat this line on the top of your brow and then start to lightly fill in your brows following your natural hair strokes and gradually build more for added intensity and definition.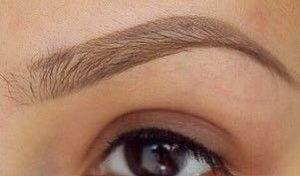 Step 5. Once you are happy with the look of your brows, you can use the Ash Cosmetics 116 brush to run through your brows to soften and get rid of any excess product. To clean around the edges you can use a concealer to help you achieve a beautifully polished finish to your brows.
Q & A's
Q. Why can't I get my brows to look how I want them straight away?
A. Don't panic! They may not look how you want them first time but practice makes perfect. You can always remove and add product to gain the look you want and after a little while you will be able to create perfect brows for yourself in no time!
Q. What can I do to improve the shape of my brow?
A. You can improve them by booking in with our brow specialists which will help with your journey for amazing looking brows! by offering a brow shaping treatment of your choice from waxing or threading, we can keep them looking neat and tidy. We can also offer brow tinting where we can make them stand out a bit more to help you as a guide. If you are unsure about any of these treatments then dont hesitate to enquire us on 01225 337912 where we can give you our best brow expertise!
Q. I've drawn my brows on, how can I make them look even more neater?
A. You can always go around your brows with concealer to neaten off around the edges. If you use a concealer 1 shade lighter than your natural coloring this will also help make your brows stand out and act as a highlighter on your brow bone which will create more lift to your brows as shown below!
Botox and Facial Aesthetics
...
Date posted: November 10, 2017
Read More
Botox on your mind…
Thinking you're too young for Botox? I would say as far as procedures go you should start considering using Botox in your mid to late 30's. Th...
Date posted: May 22, 2017
Read More
Where to find us
2 Trim Bridge, Bath, BA1 1HD

Monday: 10am - 5pm
Tuesday: 10am - 7pm
Wednesday: 10am - 7pm
Thursday: 10am - 7pm
Friday: 10am - 7pm
Saturday: 9am - 5pm
Client testimonials
Wisteria Lane is my new favourite! Lucy did the most amazing job on my nails today, she went above and beyond my expectations, they're absolutely beautiful! I went in with a photo and a vague idea and the outcome was superb. Amazing service!!!